International Children's Book Day
is celebrated every 2 April, inspiring children to pick up a book and get reading!
April the 2nd was chosen to mark this day for young literature lovers as it's the same date as

Hans Christian Andersen's birthday, the author of many famous children's stories like The Littl

e Mermaid and The Ugly Duckling.
Organised by the International Board on Books For Young People, or IBBY, the aim is to promote books and reading to young people. IBBY was founded in Zurich, Switzerland in 1953 and today there are 70 National Sections from all parts of the world.
During International Children's Book Day there will be a number of events held around the world, including writing competitions and talks from famous authors and illustrators.
While you might be familiar with well-known works like Harry Potter and Alice in Wonderland, there is a whole host of fabulous children's books out there waiting to be discovered - not just by children but by adults who are young at heart too!
To find out more about the day and events happening near you, visit

International Childrens Book Day

website and pick up a book today!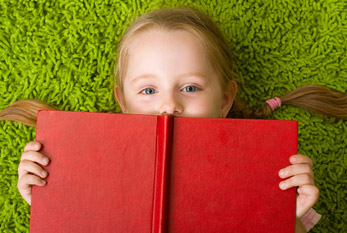 100 Best Books
Here is a list of one hundred books selected by the National Education Association in 1999 as great reading for children and young people. To help make these books more useful, we have added book and author links to any TeachersFirst resources and lesson ideas. For more reading ideas - including books grouped by theme and grade level - check out the hundreds of titles in our Suggested Reading section.
Books for All Ages
The Giving Tree
by Shel Silverstein
Where the Sidewalk Ends: the Poems and Drawing of Shel Silverstein
by Shel Silverstein
Little Women
by Louisa May Alcott
The Wizard of Oz
by L. Frank Baum
Heidi
by Johanna Spyri
READ MORE......
Why do Kids Need Books?
Books create warm emotional bonds between adults and kids when they read books together.
Books help kids develop basic language skills and profoundly expand their vocabularies
—much more than any other media.
Books are interactive; they demand that kids think.
Fiction and nonfiction books widen our consciousness. They give us new ways to think and new ideas. They expand our universe beyond time and place and inspire our own original thoughts.
Books develop critical thinking skills.
A book is read by an individual. It has no laugh track or musical score that emotionally primes a reader's reaction. You alone decide what you think about a book and its contents with no one leaning over your shoulder telling you how to think
CONTINUE READING
What could possibly be interesting in a long, tedious text full of difficult language and a repetitive plot? Well, surprisingly, quite a lot, says site member EllaClaire. So get over your pride and prejudice about reading them!
It contains classic folk stories and fairy tales of Hans Christian Andersen. (online games and printable coloring activities )
by Hans Christian Andersen

narrated by Seleucia Sivad
Biography of Hans Christian Andersen:
Hans Christian Anderson was a famous Danish writer, known for his fairy tales, as well as other works.
Hans Christian Andersen Birth & Education:
Hans Christian Andersen was born in the slums of Odense. His father was a cobbler (shoemaker) and his mother worked as a washerwoman. His mother was also uneducated and superstitious. Anderson received very little education,
but his fascination with fairy tales inspired him to compose his own stories and arrange puppet shows, on a theater his father had taught him to build and manage. Even with his imagination, and the stories his father told him, Andersen did not have a happy childhood.
Hans Christian Andersen Death:
Andersen died in his home in Rolighed on August 4, 1875.
Hans Christian Andersen Career:
His father died when Andersen was 11 (in 1816). Anderson was forced to go to work, first as an apprentice to a weaver and tailor and then in a tobacco factory. At the age of 14, he moved to Copenhagen to try a career as a singer, dancer and actor. Even with the support of benefactors, the next three years were difficult. He sang in the boy's choir until his voice changed, but he made very little money. He also tried the ballet, but his awkwardness made such a career impossible.
Finally, when he was 17, Chancellor Jonas Collin discovered Anderson. Collin was a director at the Royal Theater. After hearing the Anderson
read a play, Collin realized that he had talent. Collin procured money from the king for Anderson's education, first sending him to a terrible, taunting teacher, then arranging a private tutor.

In 1828, Andersen passed the entrance examinations to the university in Copenhagen. His writings were first published in 1829. And, in 1833, he received grant money for travel, which he used to visit Germany, France, Switzerland, and Italy. During his journey, he met Victor Hugo, Heinrich Heine, Balzac, and Alexandre Dumas.

In 1835, Andersen published Fairy Tales for Children, which contained four short stories. He eventually wrote 168 fairy tales. Among Andersen's best known fairy tales are "Emperor's New Clothes," "Little Ugly Duckling," "The Tinderbox," "Little Claus and Big Claus," "Princess and the Pea," "The Snow Queen," "The Little Mermaid," "The Nightingale," "The Story of a Mother and The Swineherd."

In 1847, Andersen met Charles Dickens. In 1853, he dedicated A Poet's Day Dreams to Dickens. Anderson's work influenced Dickens, along with other writers like William Thackeray and Oscar Wilde.