Halloween
Evolving from the ancient Celtic holiday of Samhain, modern
Halloween has become less about literal ghosts and ghouls and more about
costumes and candy. The Celts used the day to mark the end of the
harvest season and the beginning of winter, and also believed that this
transition between the seasons was a bridge to the world of the dead.
Over the millennia the holiday transitioned from a somber pagan ritual
to a day of merriment, costumes, parades and sweet treats for children
and adults.
What Is a Jack-O'-Lantern? | Wonderopolis
http://www.5minuteenglish.com/oct29.htm
https://www.teachervision.com/halloween/teacher-resources/6626.html
a wide range of ideas and resources to help you
when you are taking part in Halloween activities in the classroom.
http://www.teachingideas.co.uk/themes/halloween/
http://www.primarygames.com/holidays/halloween/games.php
These Disney-inspired Halloween costumes, games and decorations will give trick-or-treaters a spook and a smile.








free and printable Halloween worksheets for kids



Solve-it Halloween Mystery
Be detective in this 5-minute mystery!


Halloween Songs and Verses


Songs from around the World

Do you love Mad Libs? If you do, you're not alone. To get started,
enter your words in the fields provided. Once we've got your words we'll
build the story and you'll get to read it. Get ready to laugh!
Here you will find a collection of Halloween tales for kids. ... out some Halloween books yourself to read at home, it's fun and allows your imagination reins free.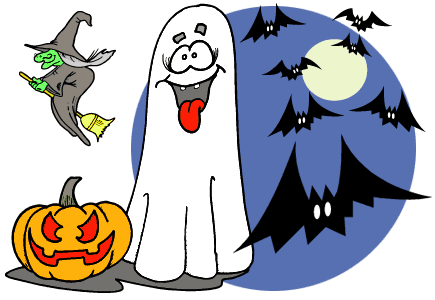 Listen to the very latest spooky videos & podcasts from the Spooky Series by S.E. Schlosser! Stories are read aloud by the author.