Madame Tussauds™ London - Official site. .
In the Madame Tussauds Museum located in London more than 400 wax
figures, or portraits, how they are called by museum workers, are
exhibited. They look like alive and it is even difficult to the visitors
to believe they are not alive. Every year this world famous museum is
visited by 2.5 million people. They are attracted by the chance of
standing next to the stars who they would never meet in real life. You
are allowed to touch the artworks in this museum! It is so popular that
the branches were opened in USA recently. In the Madame Tussauds museums
in New York and Las Vegas one can meet all American stars. It's
branches also opened in Holland and Hong Kong. But the one on Baker
Street is the father; it is more than two centuries old and for all this
time it was visited by more than 500 million people. It exceeds the
population of Australia and United States together. The visitors are
welcomed not by the portrait of some star but by the wax statue of aged
woman, amazing woman who started the story. Madame Tussauds
was the artist who lived in Europe more than 200 years ago. At the time
of French revolution she was told to go to cemetery and take the wax
masks of the chopped heads of the royal family members. This terrible
order helped her to find the business of her life. She made so many wax
figures that she took her to different cities of Britain to show people.
Later her sons founded the permanent exposition in London in the same
building where it is today.
Creepy Historic Photos From Madame Tussauds 'Chamber of Horrors'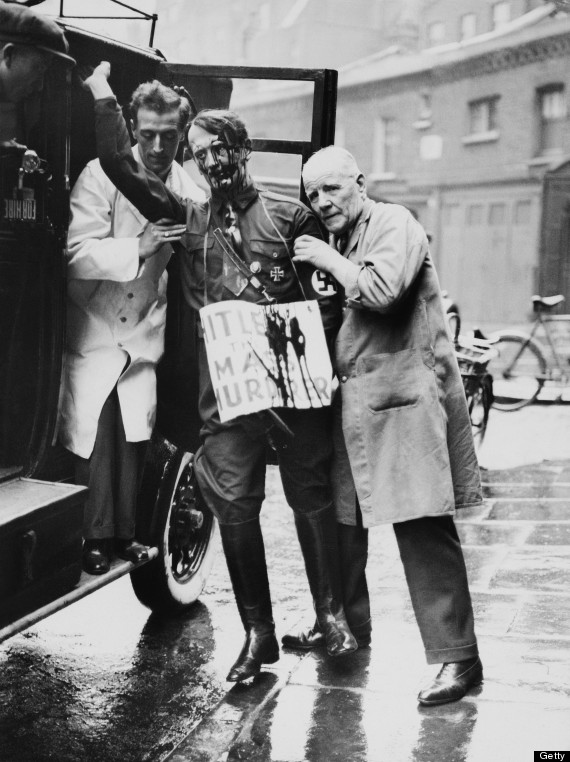 VIRTUAL TOUR